Keeping your software up to date is important. DAEMON Tools Lite checks for update once in a couple days, but if you want to do it manually, you can to do the following:
Go to Settings, click on General tile, and press Update now.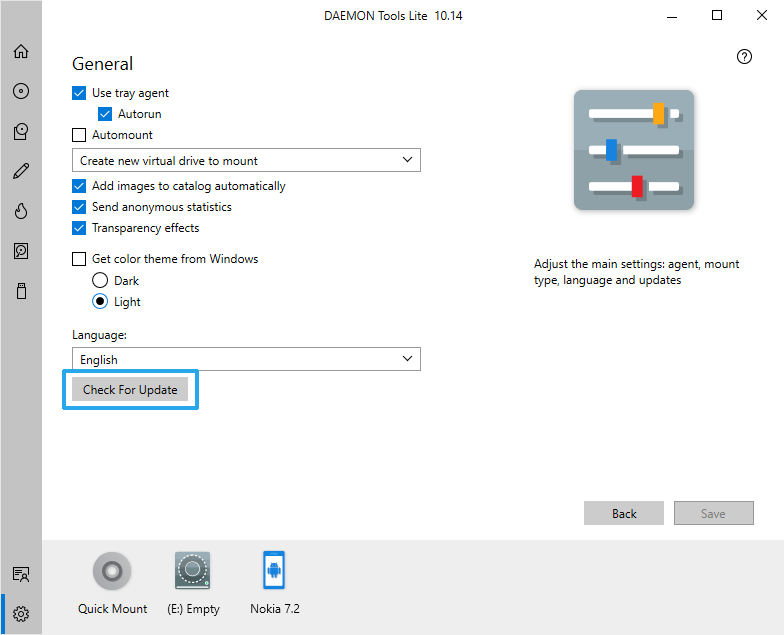 If you see the green icon in the upper right corner, that means that a new version of DAEMON Tools Lite is available. Click on it to download and install the latest version: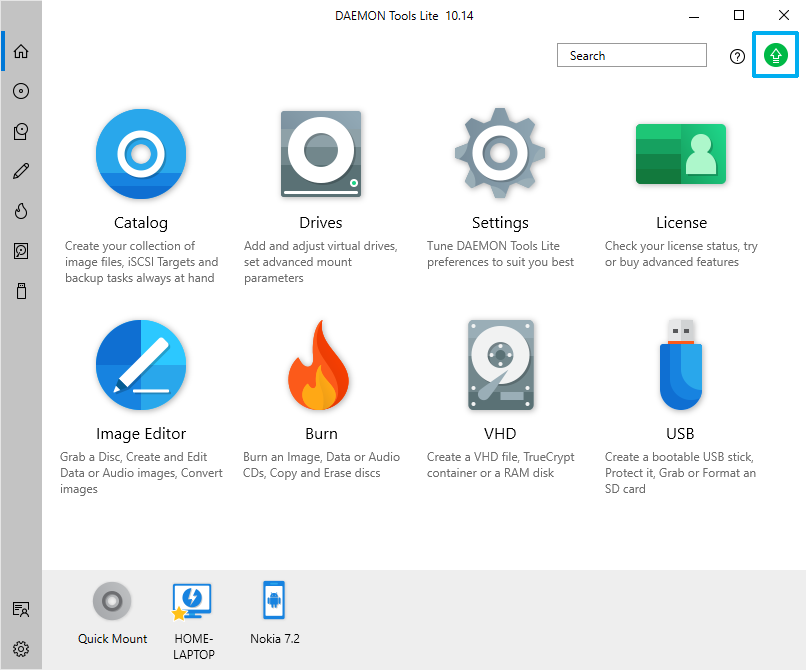 You can also check for updates by visiting your personal DAEMON Tools account. You will see the note New version available near the product name.